Comic Con 2004 PAGE 2: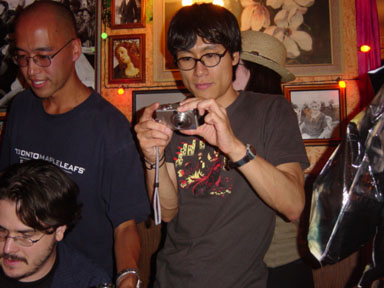 Amongst the many cartoonist at the dinner: Kean Soo
and Derek Kirk Kim (who just won an Eisner the night before! Rock!)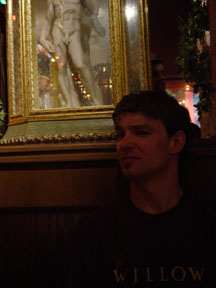 No caption needed.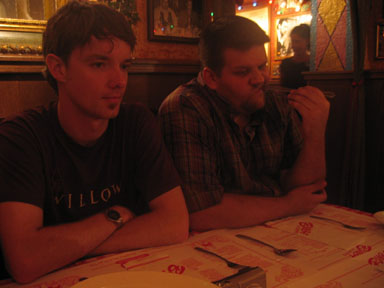 Ed & Joel prepare for dinner.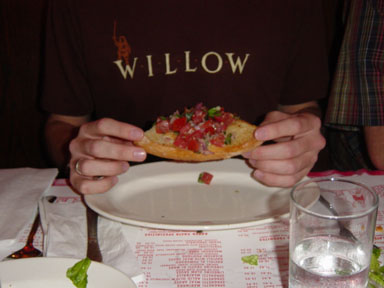 Mmmm...yum.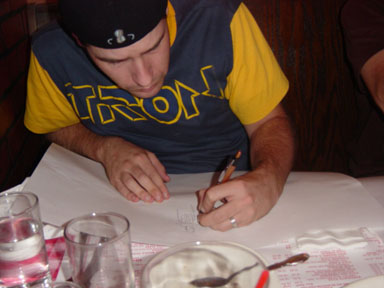 Realizing how many artists where in the place the waiters handed out extra placemats and asked us to make them drawings. Pictured here is Simeon who decided to immortalize one of the many wacky pictures that decorated the place.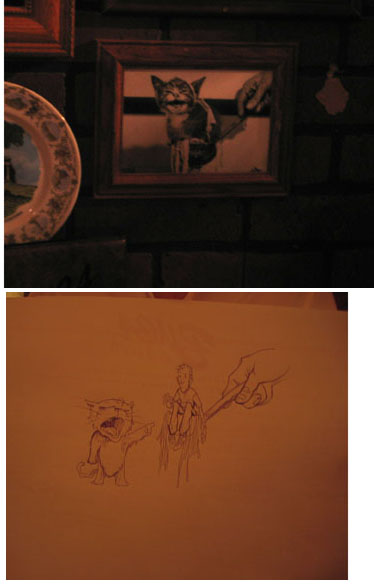 And above you can see the results.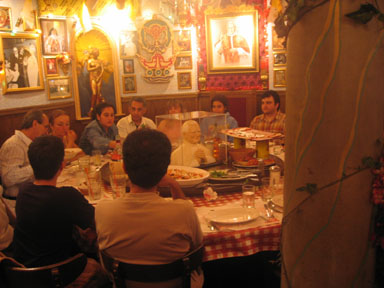 Here is just a random picture that shows you just how awesomely kitschy Buca Di Beppo is. I think ya gotta get special reservations to sit at the "Pope Head" table.




Here is a blurry picture of Jen Wang and Dylan Meconis walking through the hotel lobby after dinner.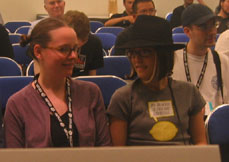 Raina and Dylan showing their support by checking out the Modern Tales panel discussion on Sunday afternoon.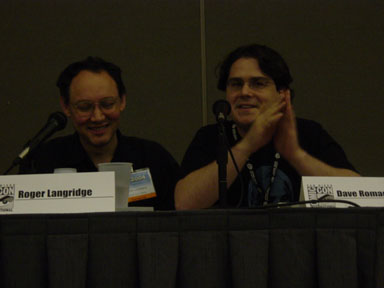 The newly shaven Dave, makes a fool of himself on the Modern Tales panel. To his right the super talented Roger Langridge, creator of Fred the Clown.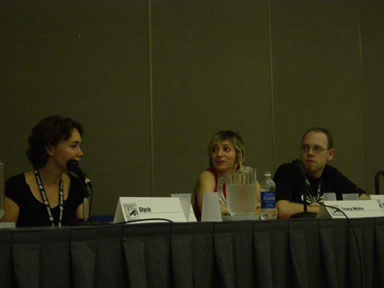 Another shot of the panel. Seen here are Amber "Glych" Greenlee, Tracy White, and Daniel Merlin Goodbrey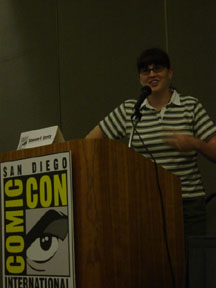 Shaenon Garrity, Panel moderator and creator of the comic Narbonic Narbonic.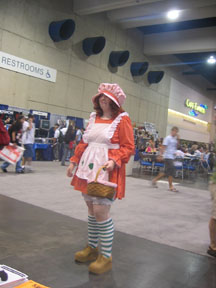 Someone with a great Strawberry Shortcake costume.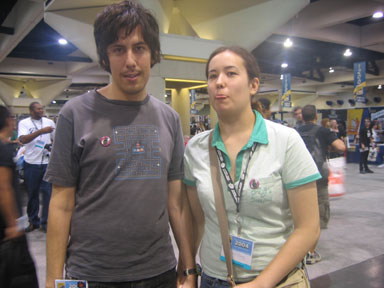 Justin Fogle, the mastermind behind Balloon Farm and Sunny.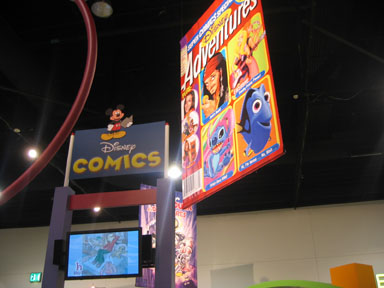 Disney Adventures had a pretty big display this year and they where giving out tons of free magazines. Hopefully Nickelodeon Magazine can beat them up next year!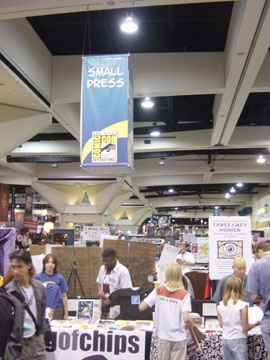 The Small Press Pavilion we called home for 4 days and 5 nights.

Back to PAGE 1 of San Diego 2004Photos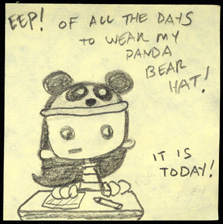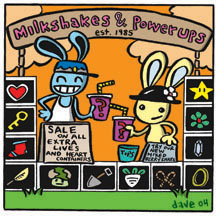 Forum